Main content starts here, tab to start navigating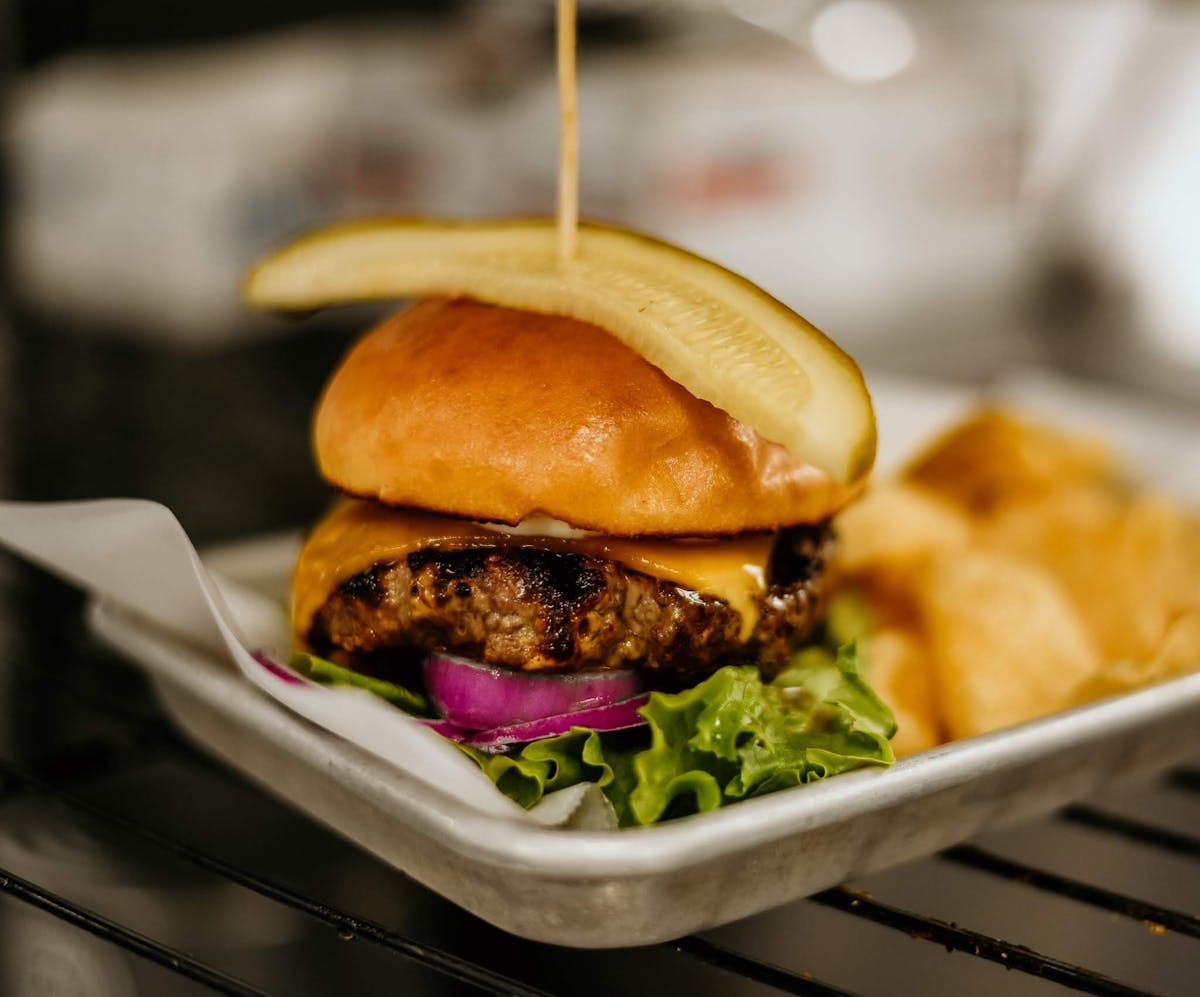 Slide 1 of 3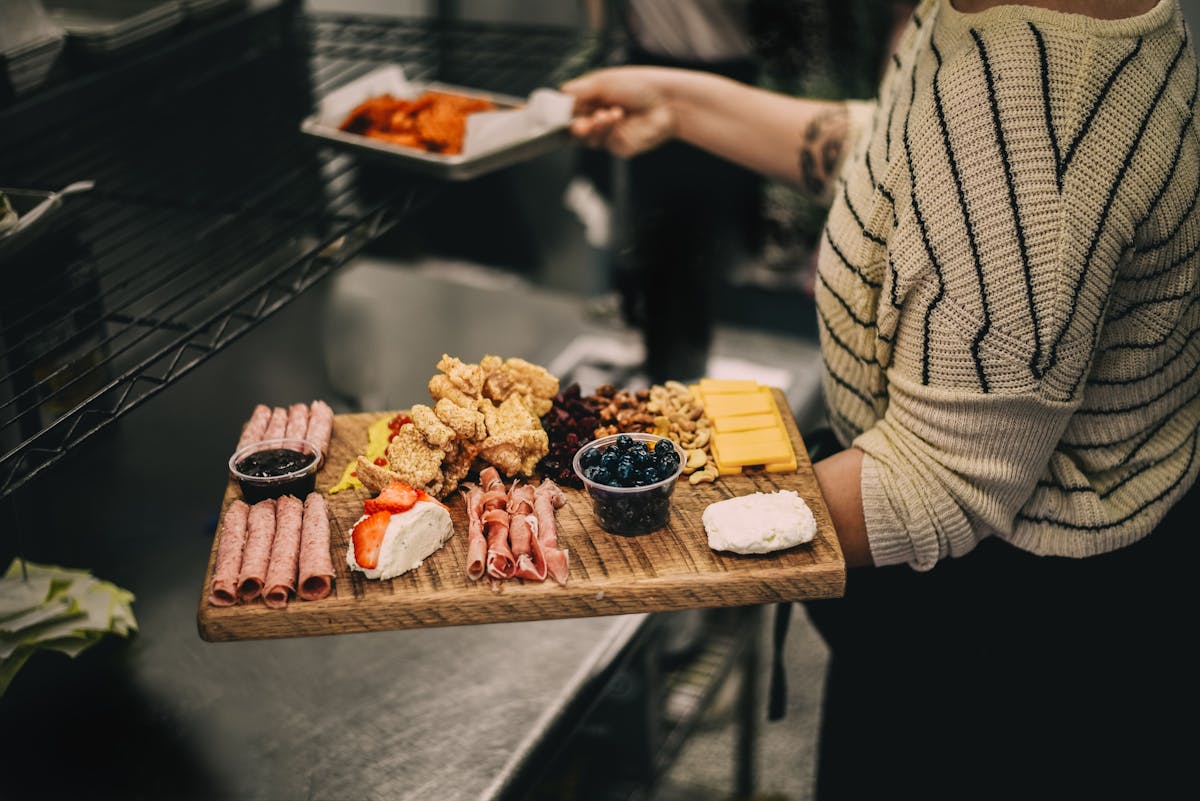 Slide 2 of 3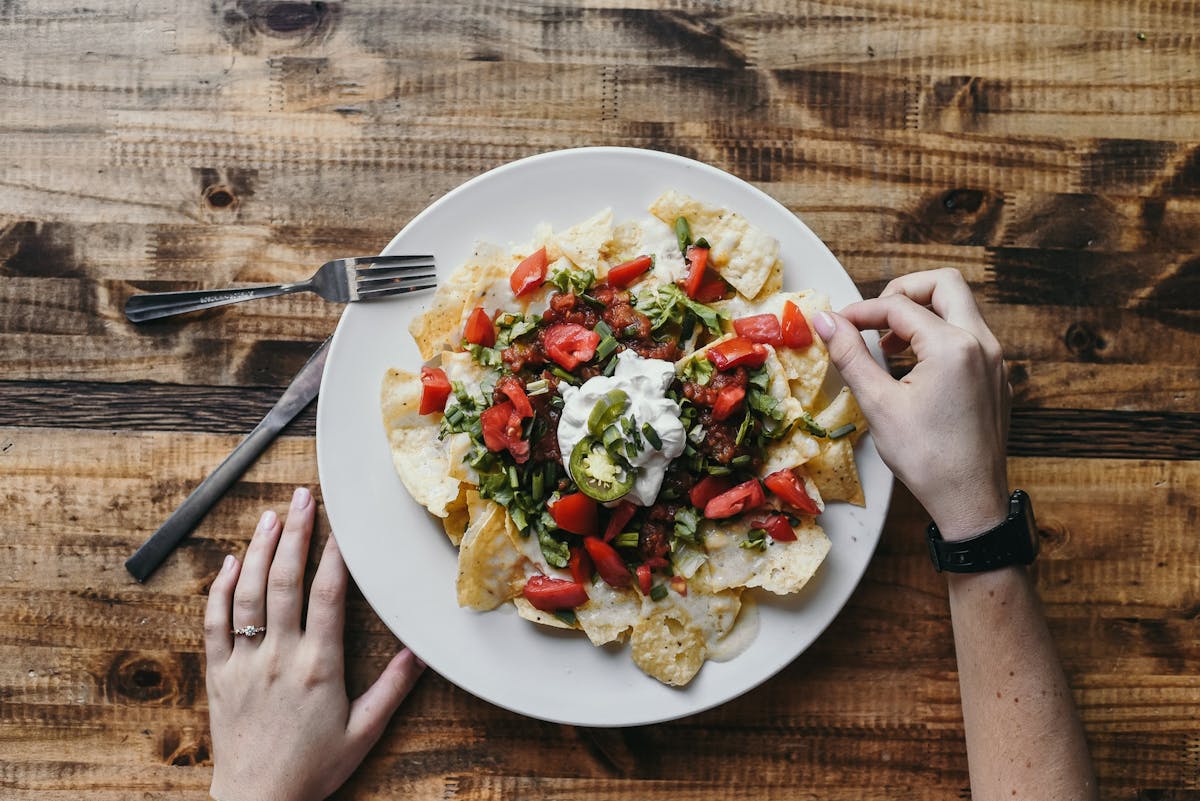 Slide 3 of 3
Everyday Specials
PBR Bucket

Six PBR Cans

$9

Busch Light or Hamm's Tallboy

$2
Monday
Well Margarita

$4

Corona Extra

$3
Tuesday
Domestic Pitchers

$8

Smoky Gouda Nachos

$8.50
Wednesday
White Claws

Black Cherry, Mango, and Grapefruit

$2.50

Well Rum

$4

fire spinning fireball

$4
Thursday
Well Liquor

$4

Personal Pan Pizza

$8
Friday
Well Whisky

$4

JagerBomb

$5
Sunday
House Bloody Marys

$4

Mimosa

$4

Mimosa Pitcher

$9
Craft Cocktails
Menu designed by Caleb Creed @calebcreedlibations
Blackbird

Gosling's dark rum, Campari, lime, pineapple, blackberry simple syrup

$10

Notorious P.O.G.

Beefeater gin, coconut rum, P.O.G. juice, lime, orgeat

$10

2nd Wind

Havana Club añejo rum, Frangelico, crème de cacao, espresso, chocolate, hazelnut

$10

Pineapple Express

Espolón tequila, yellow Chartreuse, lime, pineapple, simple syrup

$10

Appalachian Electric

Broken Shed vodka, lemon, blueberry lavender syrup, soda

$10

Watermelon Mint Mule

Broken Shed vodka, lime, watermelon, mint, ginger beer

$10

Ram's Head Sour

Old Forester, Liquor 43, lemon, maple syrup, egg white, Bitterman's Boston Bittahs

$10

Smokestack

Del Maguey Vida mezcal, Ancho Reyes, lime, simple syrup, grapefruit

$10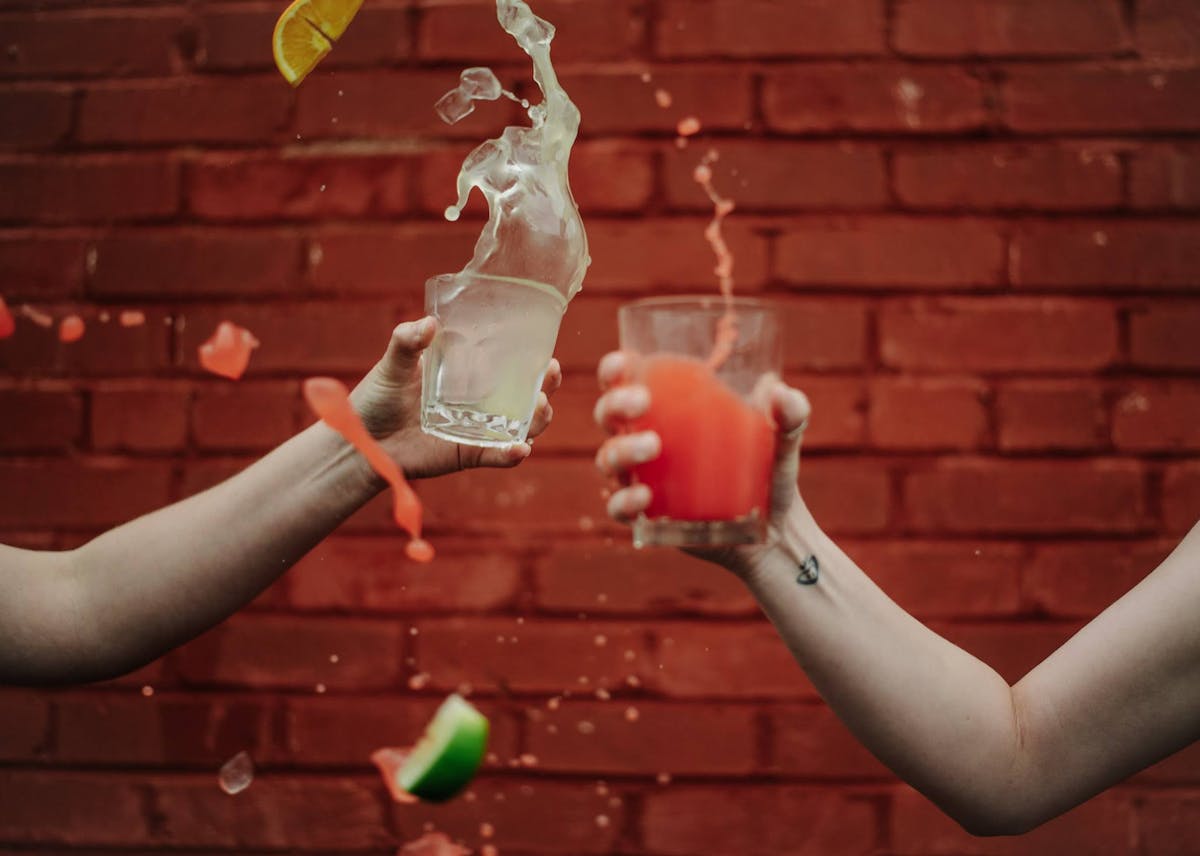 Draft Beer
Assortment of Local, Regional and Select Draft Beer
Booneshine Berry Patch Gose

Boone, NC - Strawberry Sour Patch Kids Gose- 3.9%

$6

Booneshine Hatchet Coffee Porter

Boone, NC - Local brew with local coffee - 6.7%

$6

Booneshine Dank Vader Black IPA

Boone NC, Black IPA 6.3%

$6

AMB Honeydew Honeysuckle

Boone, NC - Wheat Ale - 5.3%

$6

Ciderboys Blackberry Cider

Boone NC - Cider - 5.3%

$6

Bell's Two Hearted IPA

Comstock ,MI - Well balanced with malty backbone - IPA - 7%

$6

Wicked Weed Fresh Pressed

Asheville NC - Wheat Ale with hints of mango, pineapple, and guava - 5.2%

$6

Town RP1 Hazy IPA

Charlotte, NC - IPA - 6.3% Easy drinking Hazy with muted hints of grain, grapefruit, tangerine, and hops.

$6

New Belgium Mountain Time

Asheville, NC - light lager - 4.4%

$4

Booneshine Topicale Pale Ale

Boone, NC - 6% American Pale Ale with mango, orange, and papaya flavors, dry hopped with Australian Galaxy Hops.

$6

Royal Bliss Pumpkin Pied

Denver, NC - Pumpkin Beer - 5.1%

$6

Southern Range Brewing Co. Carolina Pilsner

Monroe, NC - Pilsner - 4.4%

$6

Duck Rabbit Oktoberfest

Farmville, NC - Märzen - 4.6%

$6

Terrapin Spicy Margarita Gose

Athens Ga, Gose 4.5%

$6

Allagash White

Portland, ME - A take on a Belgian wheat beer, spiced with coriander and orange peel - 5.2%

$6

Narragansett

Providence, RI - Lager - 5.0%

$4

Guinness Draught

Dublin, Ireland - Stout - 4.2%

$5

Untitled Art Florida Seltzer Prickly Pear Guava

5.0%

$6

PBR

4.8%

$2.50

21st Amendment Sully

San Fransico, CA - light Mexican lager - 4.8%

$6
Bottles & Cans
Assortment of Bottled Beers and Ciders
Angry Orchard Crisp Apple Hard Cider

Walden, NY - Cider (GF) - 5%

$4

Corona Extra

Nava, Mexico - Cerveza - 4.6%

$4

White Claw Black Cherry

Chicago, IL - Hard Seltzer (GF) - 5%

$4

White Claw Mango

Chicago, IL - Hard Seltzer (GF) - 5%

$4

White Claw Ruby Grapefruit

Chicago, IL - Hard Seltzer (GF) - 5%

$4

Michelob Ultra

St. Louis, MO - Lager - 4.2%

$3.50

Budweiser

St. Louis, MO - American Lager - 5%

$3.50

Bud Light

St. Louis, MO - American Lager - 4.2%

$3.50

Miller Lite

Milwaukee, WI - Lager - 4.2%

$3.50

Coors Light

Golden, CO - Lager - 4.2%

$3.50

Tecate

Moctezuma, Mexico - Cerveza - 4.5%

$2.50

Papst Blue Ribbon (PBR)

Milwaukee, WI - American Lager - 4.8%

$2

Miller High Life

Milwaukee, WI - Lager Adjunct style beer - 4.6%

$3.50

Hamms

St. Paul, MN - Premium Lager - 4.7%

$2.50

Untitled Art NA Beer IPA

IPA- 0%

$6

Untitled Art NA Beer Pilsner

Pilsner 0%

$6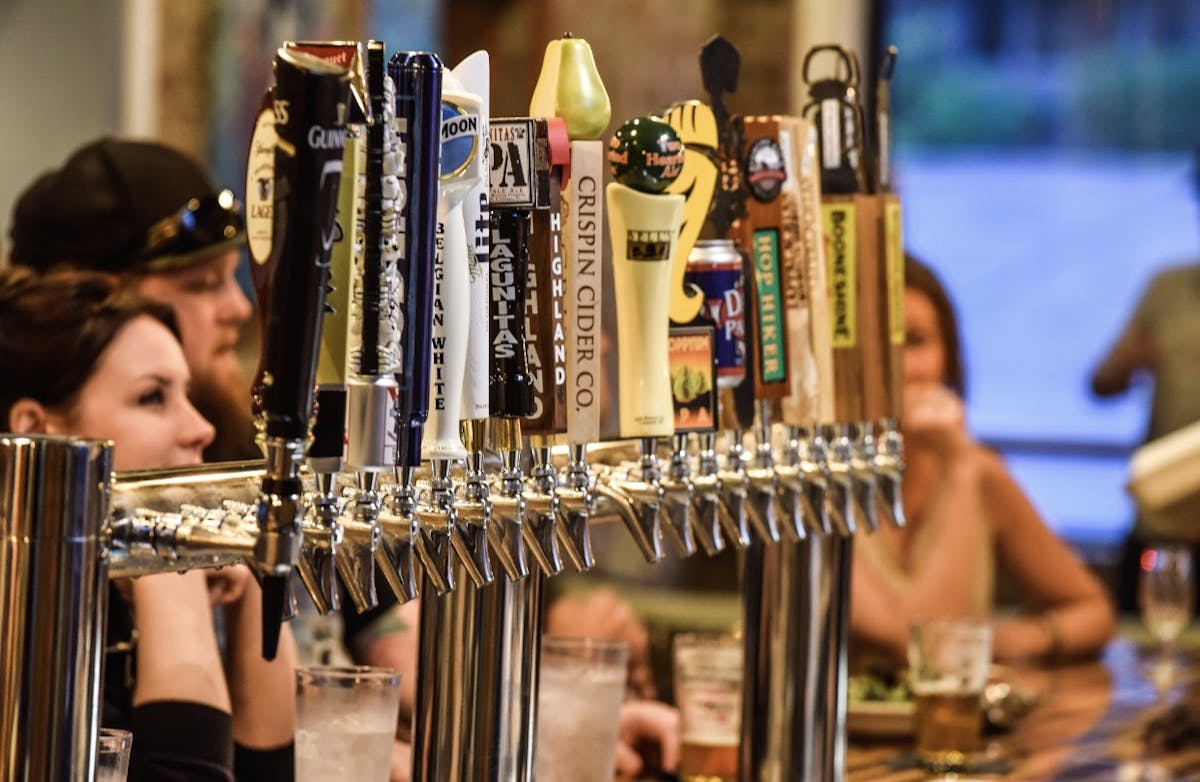 Assortment of Eclectic Wines from Around The World
By the Glass and Bottle
Reds
La Puerta Malbec

Argentina - Malbec - 13.8%

$9

$36

Gnarly Head Pinot Noir

California - Pinot Noir - 13.5%

$8

$32

Flat Rock Cabernet Sauvignon

California - Cabernet Sauvignon - 12.5%

$6

$20
Rose
Hayes Ranch Rose

California - Rose - 13%

$7

$28
Whites
Sun Garden Riesling

Germany - Riesling - 9.5%

$8

$32

Hayes Ranch Pinot Grigio

California - Pinot Grigio - 13%

$7

$28

Hayes Chardonnay

California - Chardonnay - 13.5%

$7

$28

Hayes Ranch Sauvignon Blanc

California - Sauvignon Blanc - 13.7%

$7

$28
Sparkling
Proa Cava

Spain - Cava - 11.5%

$7

$30

Prosecco

rotating

$7

$30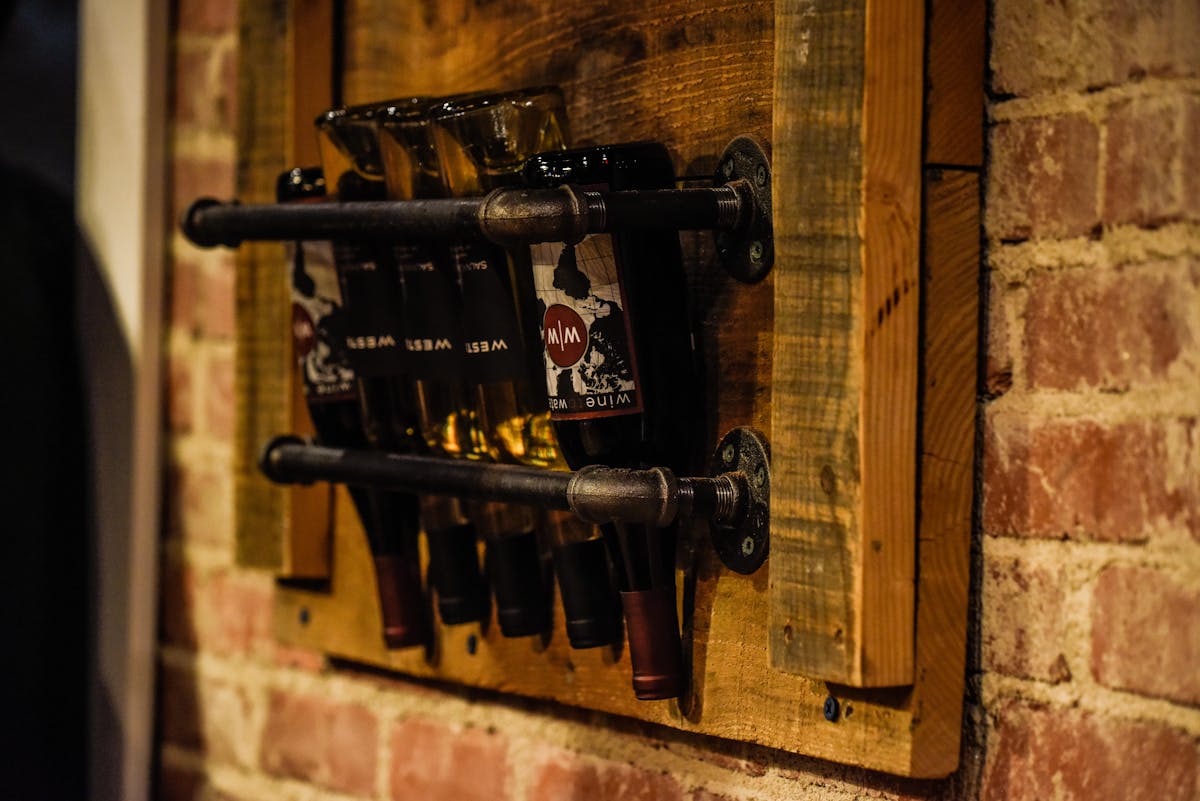 Whiskey
Sam Houston

$28

Barrell

Bourbon

$21

Widow Jane 10 Year

Bourbon

$17

Four Roses Small Batch

Bourbon

$14

Old Forester 1920

Bourbon

$13

Old Forester Statesmen

Bourbon

$12

Old Forester 1897

Bourbon

$11

Breckenridge

Bourbon

$10

Eagle Rare

Bourbon

$10

Old Forester 1870

Bourbon

$10

Michter's

Small batch Bourbon

$9

Pinhook

Bourbon

$9

Woodford Reserve

Bourbon

$9

Buffalo Trace

Bourbon

$8

Larceny

Bourbon

$8

Maker's Mark

Bourbon

$7

Old Grandad

Bonded Bourbon

$7

Old Forester

Bourbon

$6.50

Wild Turkey 101

Bourbon

$6.50

Ancient Ancient Age

Bourbon

$6

Virgin

Bourbon

$6

Jim Beam

Bourbon

$6

Whistlepig 10 Year

Rye

$19

Basil Hayden's

Dark Rye

$11

High West Double Rye!

Rye

$9.50

Michter's

Rye

$9

Sazerac Rye

Rye

$8

Bulleit

Rye

$8

Templeton's

Rye

$7.50

Yellow Spot

Irish

$27

Green Spot

Irish

$15

Angel's Envy

Bourbon

$12

Basil Hayden's

Bourbon

$11

Four Roses Single Barrel

Bourbon

$10

High West

Bourbon

$9.50

Bushmills Single Malt

Irish

$10

Jameson

Irish

$8

Tullamore Dew

Irish

$7

Crown Royal

Canadian

$7

Crown Apple

Canadian Apple-flavored Whiskey

$7

Jack Daniels

Tennessee

$6.50

Southern Comfort

Whiskey

$6

Fireball

Cinnamon Liqueur Whiskey

$6

Rittenhouse

Bonded Rye

$6

Early Times

Well

$4.75
Scotch
Lagavulin

Scotch Whiskey

$23

Macallan 12 Year

Scotch Whiskey

$15.50

Glenfiddich

Scotch Whiskey

$11.50

Laphroaig Select

Scotch

$11

Glenmorangie Lasanta 12yr

Scotch

$11

Johnny Walker Black

Scotch Whiskey

$9

Dewar's 12yr

Scotch Whiskey

$9

Glenlivet 12yr

Scotch Whiskey

$7
Food
Appetizers
Any appetizer is free with a $10 or more donation to Wine to Water!
Chicken Wings

pound of signature wings • dry rub, bbq, mango habanero or classic buffalo served with ranch or blue cheese dressing

$14

Smoky Gouda Nachos

heaping plate of nachos, smothered in house made gouda sauce, served with lettuce, tomato, jalapeños, sour cream and green onions.

$13

Guacamole $1

Chicken, Ground Beef, Pork $2.50

Ransom Cheese Fries

crispy red potatoes, five cheese blend, spring onions, green goddess dressing

$10

add bacon $1

Chips and Salsa

fresh chips, sour cream & salsa

$6

Tomato Basil Soup

Creamy slow simmered soup, made with fresh tomatoes, garlic and basil. Garnished with parmesan cheese

$8

Spinach Artichoke Dip

house made dip served with crispy corn tortilla chips

$10

Fried Pickles

pepperencini peppers and harissa ranch

$8

Cauliflower Wings

fried cauliflower tossed in choice of wing sauce

$8
Salads
Ransom Green Salad

fresh spring mix and veggies served with your choice of dressing

$10

Caesar Salad

Fresh cut romaine lettuce, tossed with house made caesar dressing, parmesan and croutons

$14

Sheffy's Summer Salad

spinach, prosciutto, berries, feta, candied pecan, pickled red onion

$13

Add

Chicken $3 or Ahi Tuna* $4
Handhelds
Pimento Cheese Sandwich

homemade pimento cheese, fresh-cut tomato, on warm sourdough toast

$12

Four Cheese Grilled Cheese

gouda, swiss, cheddar, provolone, sourdough

$12

Pickle Brined Chicken Sandwich

crispy fried chicken or grilled, lettuce, tomato, red onion, harissa mayo

$14

Reuben

corned beef, sauerkraut, thousand island, swiss

$15

Authentic Cuban Sandwich

slow roasted Cuban style pork, ham, Swiss cheese, house pickles and yellow mustard on a cuban roll

$15
All sandwiches and burgers are served with a side. Ask your server about our gluten-free options
*Items are cooked to order. Consuming raw or undercooked meats, poultry, seafood, shellfish or eggs may increase your risk of food-borne illness.
Burgers
Our signature patties are made in house with Angus Beef and filet steak. They are hand ground to perfection. Enjoy!
Ransom Style*

Cheddar cheese, mayo, lettuce, tomato and onion with a pickle spear on top

$16

Palmetto Burger*

Applewood bacon, house made pimento cheese, jalapeños, lettuce and tomato

$16

The Messy Gouda

Applewood bacon and our house made smoky Gouda cheese sauce

$16

Ahi Tuna Burger*

seared tuna filet, lettuce, tomato, red onion, sweet & sour cucumber soy-lime aioli on a warm brioche bun

$18

Beyond Burger

best thing since meat, vegan beet patty, pickles, lettuce, tomato, onion, on a warm brioche bun

$16

served with your choice of side | • ask your server about our gluten free buns •
Pub Grub
Orange Glazed Pork Belly Tacos

pork belly, sesame apple slaw, pickled red onion

$15

Cajun Pasta

shrimp, grilled chicken & andouille sausage sautéed in a cajun cream sauce & tossed in a cavatappi pasta

$16

Fish & Chips

beer battered, fried atlantic cod, served with crispy french fries and homemade tartar sauce

$14

Fettucini Alfredo

fettuccini, alfredo sauce. your choice of chicken, shrimp, or broccoli

$15
Made From Scratch Pizzas
Margherita

ransom's classic three cheese margherita

$13

Veggie

mixed veggies, red sauce, mozzarella

$15

Spicy Bird

white pie, chicken, bacon, tomato, jalapeno

$16

La Carne

pepperoni, sausage, fresh ground beef & bacon

$20

Spicy Mountain Goat

calabrian chili goat cheese, mushroom, artichoke, balsamic reduction

$18

*ask about our gluten free crust*

Pepper Feta

red sauce, roasted red peppers, feta, arugula, balsamic reduction

$16
Mac N' Cheese
7.95 | signature mac n' cheese made with 5 gourmet kinds of cheese
Mac N' Cheese

Creamy mac 'n cheese with Ransom's signature smoky five cheese sause

$12

Add

caramelized onions | jalapeños | garden veggies | roasted red peppers | green peppers

$1

Add

fried chicken | sausage | ground beef | applewood bacon

$3
Sides
3.95
french fries | sweet potato fries | tater tots | green salad | seasonal veggies

$4
Desserts
Cookies & Cream

dark chocolate, chocolate cookie batter served with vanilla bean ice cream

$9

Carrot Cake

three-layer carrot cake with cream cheese frosting

$9

Double Chocolate Chip Ice Cream Sandwich

Yes. It's as good as it sounds.

$9
Kids
Ransom Mac n' Cheese

for kids

$7

Cheese Pizza

for kids

$11

Pepperoni Pizza

for kids

$12

Chicken Fingers and Fries

for kids

$8
Kid's Menu
Ransom Mac N' Cheese

$5

Kids Cheese Pizza

$6

Kids Pepperoni Pizza

$7

Chicken Fingers & Fries

$7
all meals come with your choice of one side