Main content starts here, tab to start navigating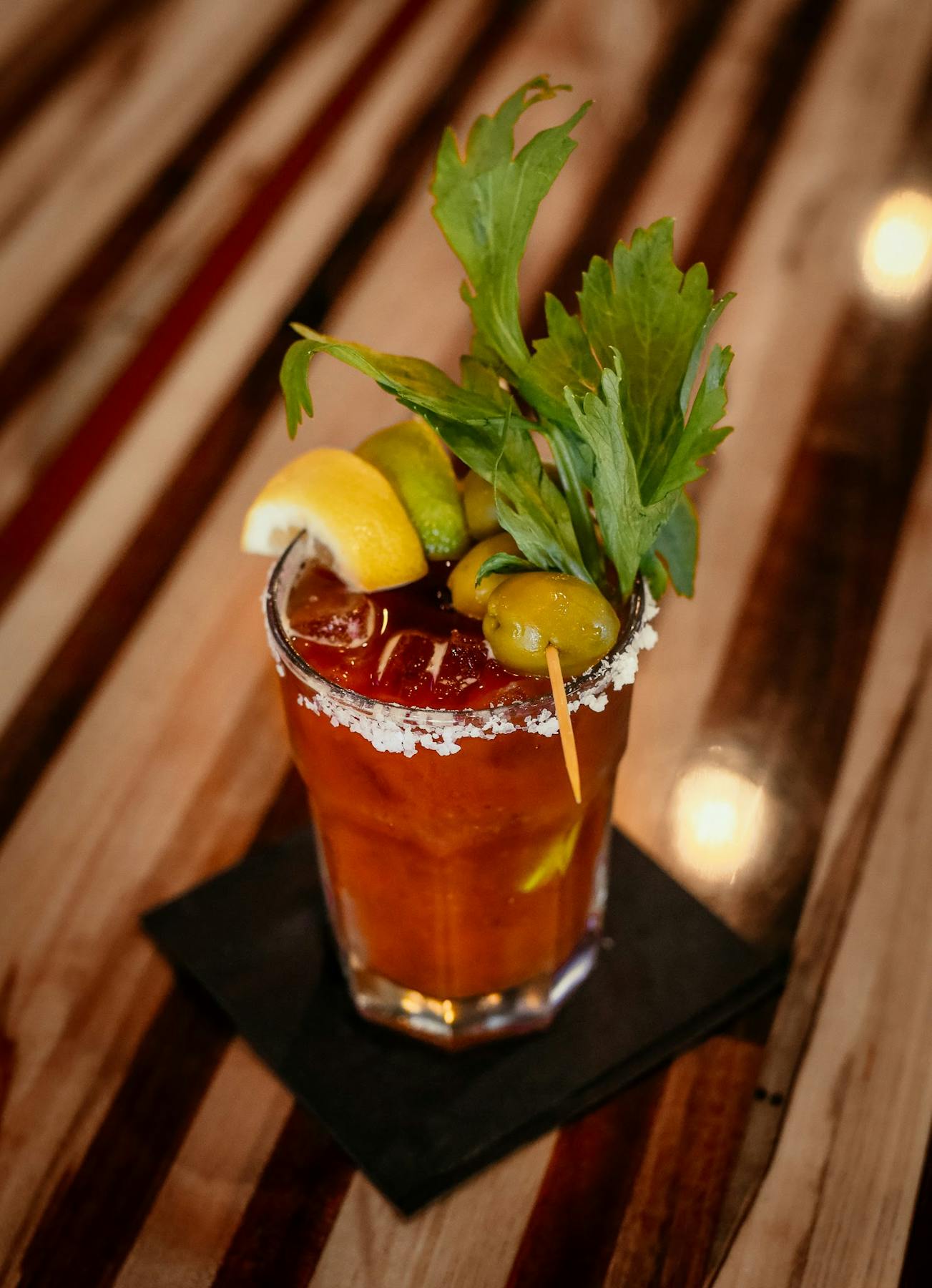 Slide 1 of 2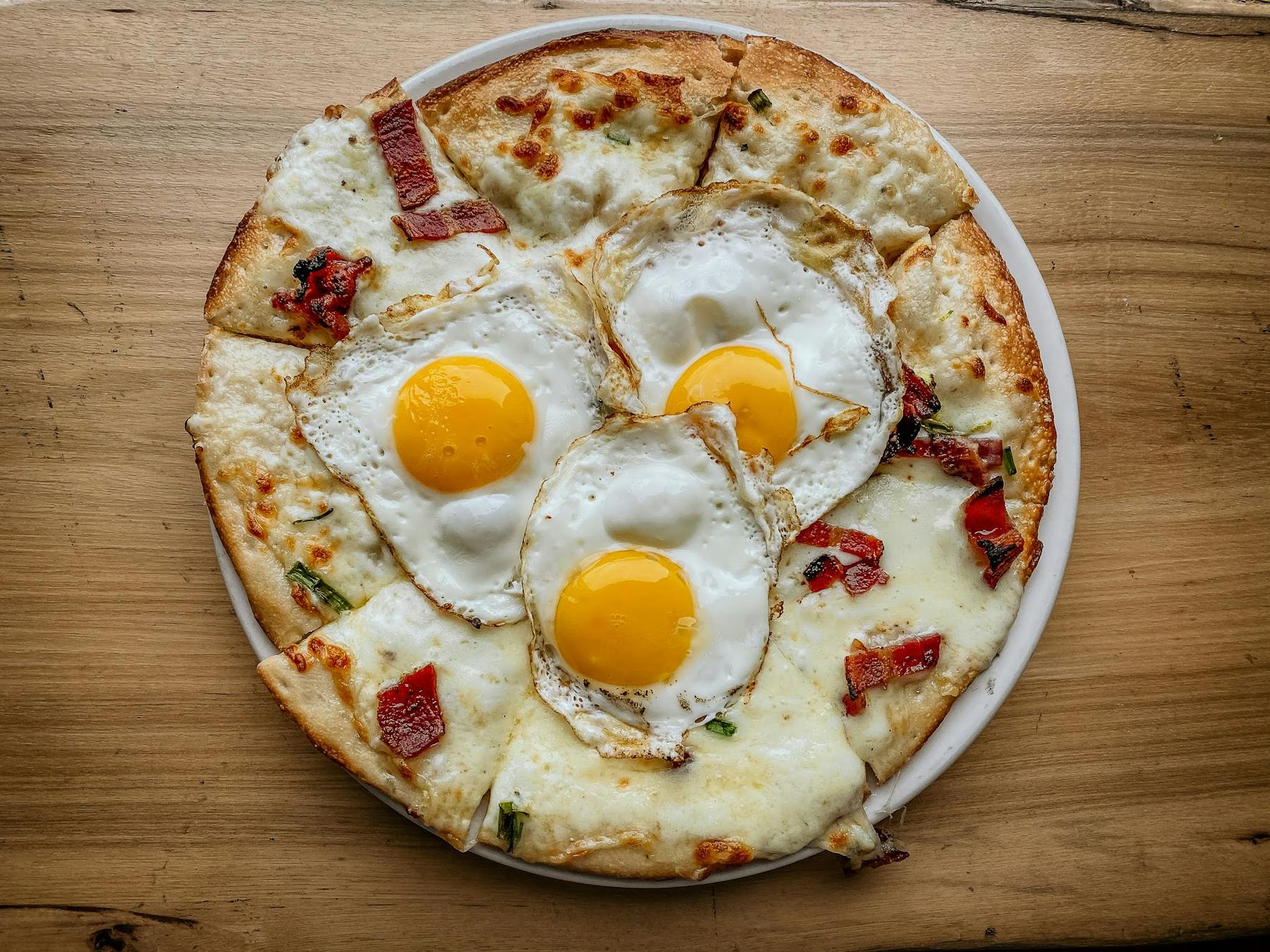 Slide 2 of 2
Brunch Menu
Brunch at Ransom Pub
Hours: Sunday 9am - 2pm
Ransom Classics
Breakfast Sandwich

bacon or sausage, fried or scrambled egg, cheddar cheese and avocado on your choice of biscuit, toast or brioche bun

$7.95

Belgian Waffle

classic homemade belgian waffle batter, cooked to perfection. ADD - strawberries, blueberries or bananas for $1

$7.95

Biscuits & Gravy

homemade biscuits topped with house made sausage gravy

$8.95

Avocado Toast

toasted sourdough, topped with avocado, tomato, lemon, olive oil and crushed peppers on a bed of green salad. served with fresh fruit

$9.95
Brunch Specials
The Morning Pie

the Ransom favorite is back! • house-made bechamel white sauce, three sunny-side-up eggs, bacon, mozzarella, green onions

$11.95

Sunrise Burger

our classic Ransom Burger with a fried egg • hand-ground mix of beef and bacon, lettuce, tomato, mayo, cheddar cheese, red onion on a warm brioche bun

$11.95

Ransom Burger

the Boone favorite • hand-ground mix of beef and bacon, lettuce, tomato, mayo, cheddar cheese, red onion on a warm brioche bun

$10.95

Breakfast Burritos

your choice of... -chorizo, egg and gouda -ham, egg, cheddar and sriracha -veggie and egg

$6.95

Traveler's Breakfast*

three eggs, with your choice of bacon, sausage patty or chicken apple sausage, and biscuit or toast, served with home fries or fresh fruit

$10.95

Steak & Eggs*

bistro filet, three eggs, choice of biscuit or toast, served with home fries or fresh fruit

$12.95

Fried Chicken Biscuit

pickle brine fried chicken on a fresh & flaky buttermilk biscuit served with a side of fresh fruit

$8.95

Chicken Wings

ten signature wings • dry rub, bbq, mango habanero, or classic buffalo with ranch or blue cheese dressing

$10.95

Ransom Cheese Fries

crispy red potatoes on a bed of ranch dressing topped with our three cheese blend and green onions. add bacon for $1

$7.95

add bacon for $1

Pimento Cheese Sandwich

homemade pimento cheese and fresh-cut tomato served on warm sourdough toast

$7.95

The T.B.G.

we've made it the new classic • turkey, bacon, guacamole, lettuce, tomato, swiss cheese and mayo on fresh-cut sourdough toast

$9.95
• sandwiches & burgers come with kettle chips. choose any other side for an additional cost.
French Fries: $1.95
Sweet Potato Fries: $1.95
Green Salad: $1.95 (Choice of Dressing)
*Items are cooked to order. Consuming raw or undercooked meats, poultry, seafood, shellfish or eggs may increase your risk of food borne illness.
Build Your Own Omelet - $10.95
3 egg omelet with your choice of 2 veggies, 1 meat, and 1 cheese | • all omelets served with fresh fruit & home fries •
Veggies

caramelized onions | tomatoes | spinach | green peppers | roasted red peppers

Meats

bacon | sausage | chicken | chicken sausage

Cheese

cheddar | smoked gouda | mozzarella | swiss cheese | parmesan

additional veggies $0.50

additional cheese or meats $1
Sides
Farm Egg

$1.95

Bacon

$3.95

Sausage Patties

$3.95

Chicken Apple Sausage

$3.95

Buttermilk Biscuit

$2.95

Fresh Fruit

$3.95

Home Fries

$4.95

French Fries

$2.95

Sweet Potato Fries

$2.95

Green Salad

$2.95